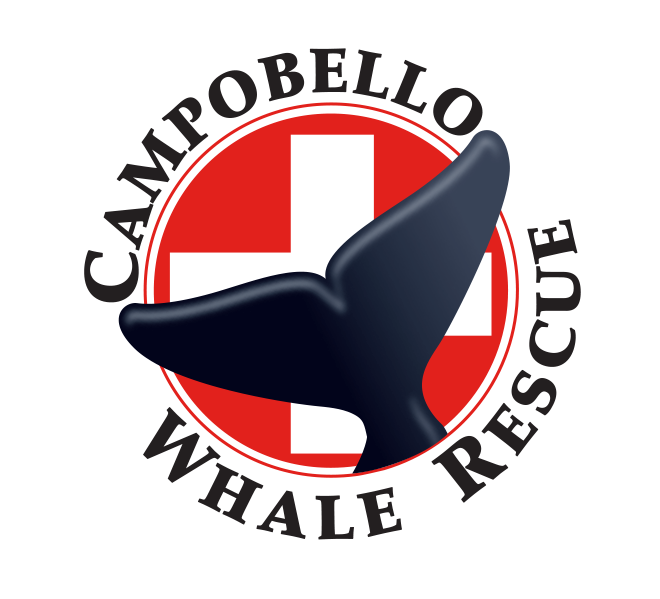 The Making of a Whale Rescue Team - our gear

Approaching whales, especially those entangled in fishing gear, is dangerous and requires specialized skills and equipment. Only those licensed and permitted by Fisheries and Oceans Canada to conduct whale disentanglement and release operations may get close to a whale. It's the law! What follows is provided for information only, not as instruction.
Safety of our rescuers is paramount. So we ensure that they are properly equipped with the best available safety gear, including floatation suits, personal floatation devices (PFDs,) thermal protection, etc. Mustang Survival, a Canadian manufacturer of exceptional gear, is supporting CWI by providing equipment top keep us safe.
Each entanglement poses a unique challenge to the rescue team. They are never the same - different whale, different gear, different conditions - so the rescue team must rely on a variety of tools and techniques. The whale is moving, diving and surfacing and the boat is moving and so is the sea.
The ultimate goal is to remove the entanglement, usually rope, but sometimes also traps and other materials, from the whale so the whale can swim free. But indiscriminate cutting is rarely successful. Selecting the key ropes to cut, where to cut them, and in which order, is critical. Cutting in the wrong place can make an entanglement worse. So the first step is always assessment and development of a plan.
With the plan in place, the requisite tools are prepared; grappling hooks, poles, fixed or flying knives, floats, sea anchors, and more. As a surgeon might prepare for an operation, the gear is laid out in an orderly manner to ensure ready access and safe deployment.